How can we streamline our IEP workflow?
Create a new IEP with a single mouse click. Simply fill in the sections you need, and they will appear in the final IEP for the student. Need to add a commonly-used adaptation to an IEP? Simply start typing one or two words, and an "autofill" list will appear with similar adaptations you've already used. Need to attach an assessment or other document for a student? Simply upload it and it will be securely stored with the IEP.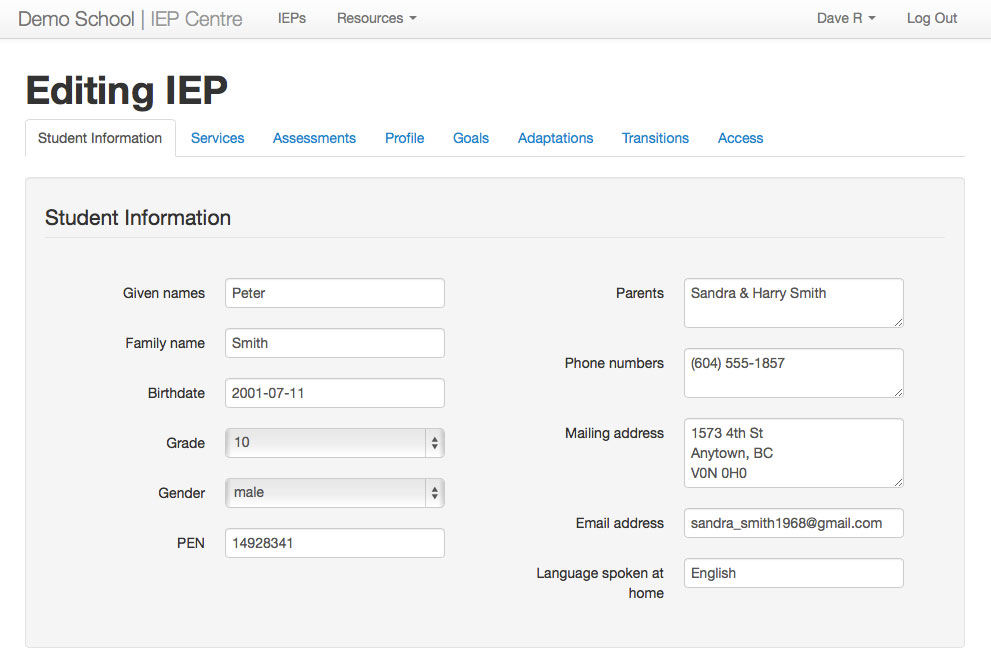 How can we securely distribute IEPs to our teachers?
Provide read-only access to an IEP to only the teachers who need it. They will be able to log in an access IEPs for their own students, avoiding the need to circulate printed copies. Save trees, while simultaneously improving privacy and security for confidential student documents. When you do need a printed copy, IEP Centre generates beautiful PDF documents with a single click.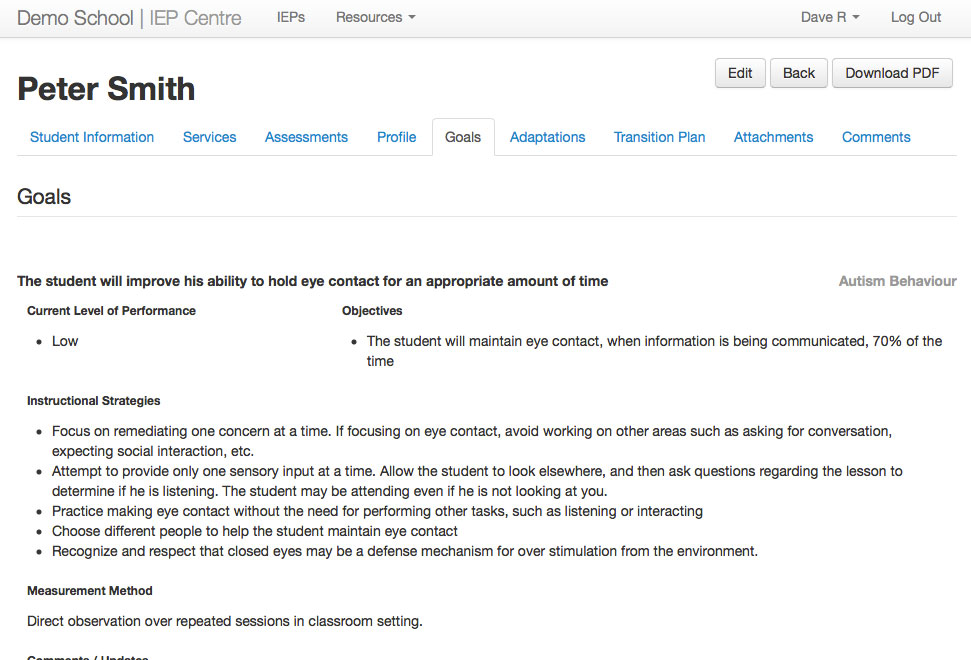 How can we confirm teacher engagement with a student's IEP?
At a glance, check to see when an IEP has been accessed, and by whom. Provide read-only access to those who need it, or full editing access to your learning support team. Have your classroom teachers use the commenting feature to communicate how they're implementing the IEP in their classroom.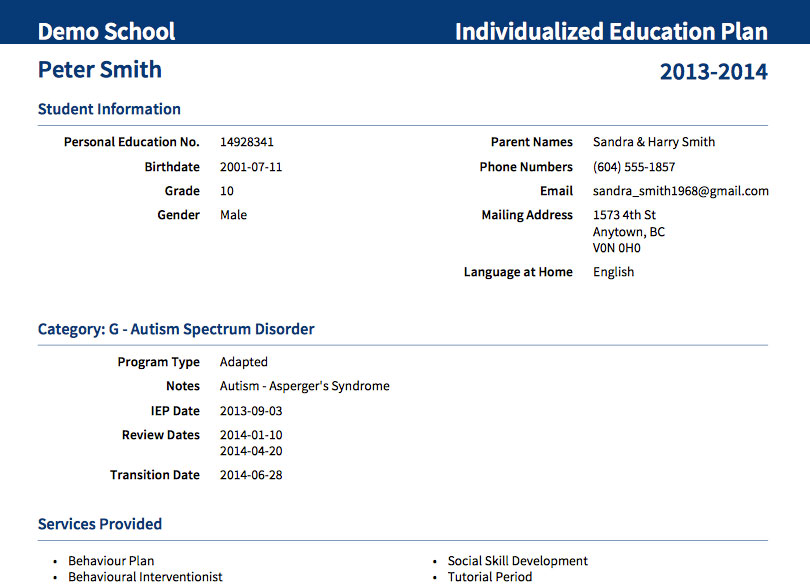 IEP Centre is ready to use for B.C. schools - we can have a new school set up within 1 business day. However, if you would like more extensive customizations, we are available to do those as well. If you require custom PDF or web page theming, multiple schools on a single account (e.g. a school district), or custom IEP structure, just ask! We'd be happy to discuss your options with you.
Improve your IEP system today